Radio-Sensors.COM/Radio Sensors AB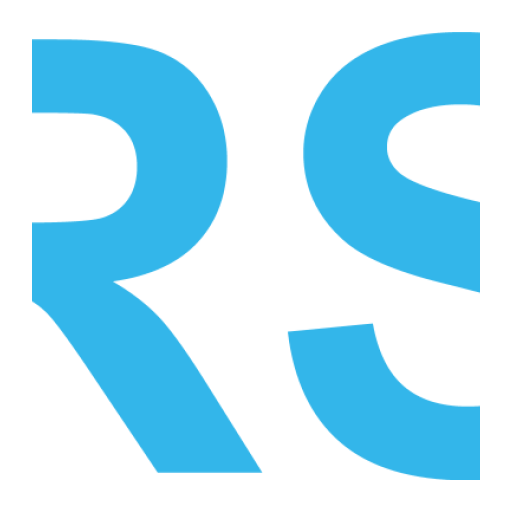 elegance and simplicity by design
Introducing
The Universal IEEE 802.15.4 Sensor for WSN and IoT applications
"After using several developing boards, we needed a more complete and versatile solution, small, flexible but still simple and cost-effective..."
Model S2 based on Atmel AtMega256RFR2 is a proven and robust design.
Built on high quality components and used in several projects and courses.
Contiki support for the platform (avr-rss2)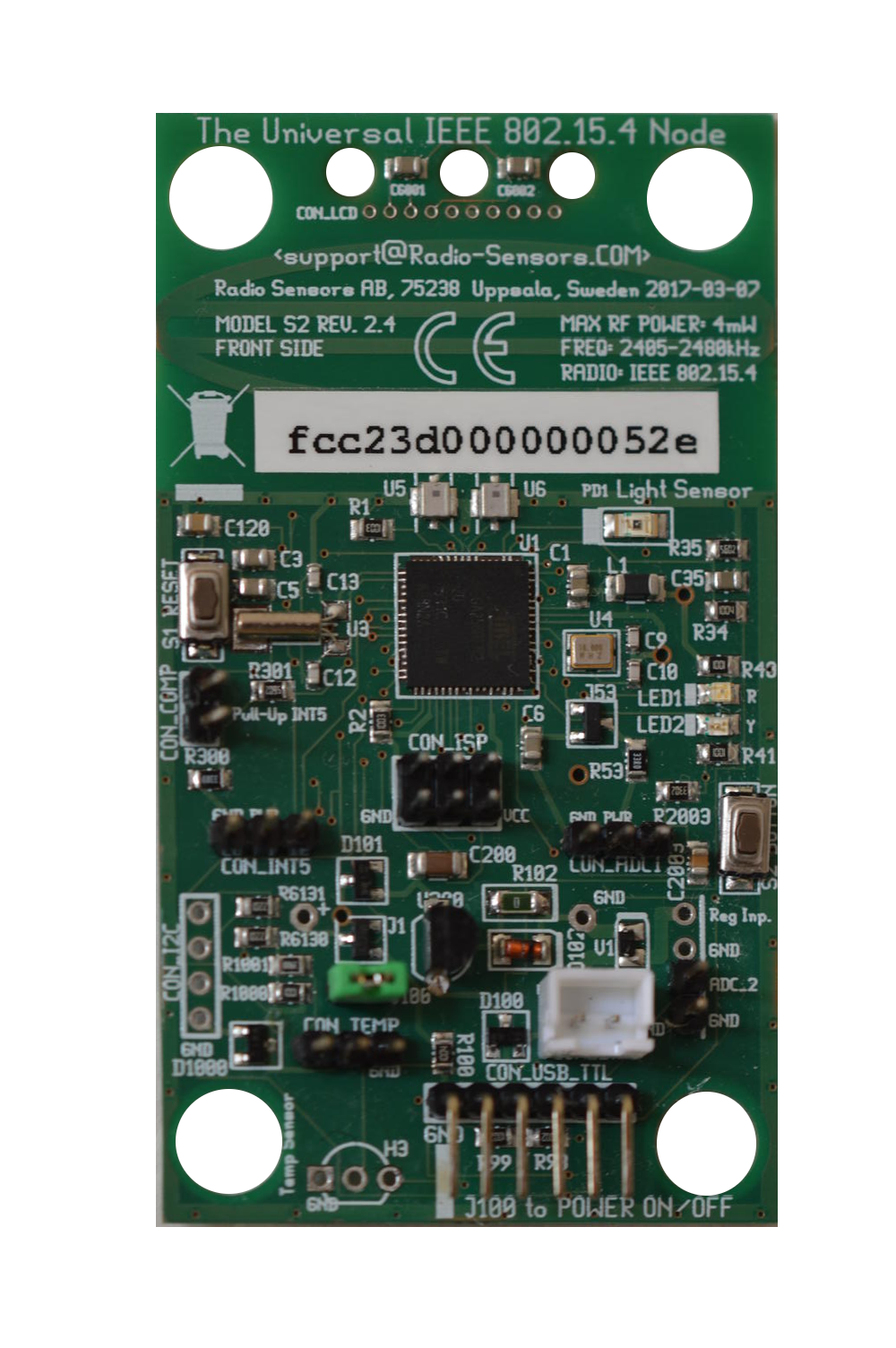 General features

MCU AtMega256RFR2 with integrated IEEE 802.15.4 Transceiver
Integrated high-performance PCB antenna. Supercardiod
USB connection via USB-TTL cable
Low-Power consumption SLEEP ~15 uA @ 8MHz (RC Osc.)
Low-Power consumption SLEEP ~45 uA @ 16MHz (XTAL)
Low-Power voltage regulator with wide input range 3.5V-25V. TVS protected




On-board Temperature/Realative Humidity/Pressure. Bosch BME280
On-board chip unique EUI-64/128 bit ID plus EEPROM
2 Analog inputs. ADC1/AD1, (ADC2/AD2 Pin Header)
1 Analog input to voltage regulator. CON_BAT/V_IN
1 GPIO/pulse pin. w. pull-up. P0
1 Programmable power pin Vcc. via FET for external sensor
1 GPIO with connector intended for one-wire bus
2 LED's Red/Yellow for monitoring and debugging
Header for extra one-wire temp. sensor via cable
Programmable via AVR 6-Pin (0.1"") ISP or via USB/serial bootloader
Compact size. PCB 80x45.5 mm. Case 90x50x32 mm standard case
Weight 20 gr without battery and holder including standard case 70 gr
On-board comparator typical use w. phototrans. P1
On-board light sensor
Headers for I2C addiional sensors/modules

Software

Officially supported platform BOARD=avr-rss2 in RIOT. (open source)
Officially supported platform TARGET=avr-rss2 in Contiki. (open source)

Approvals

Summary: CE approved Radio Equipment Directive (RED) 2014/53/EU
Safety: IEC 60950-1:2005 2nd Edition +Am 1:2009 +Am 2:2013
RF: ETSI EN 300 328 V2.1.1 (2016-11)
EMC: Draft ETSI EN 301 489-1 V2.2.0 (2017-03), Draft ETSI EN 301 489-17 V3.2.0 (2017-03)
EMF: EN 62479:2010
Human exposure to electromagnetic fields: EN 62479:2010

Enclosure

PCB format standard Project box. G.40X IP54





S2 PCB documentation and board anatomi

Back side: Sensors etc

Other Information

HOWTO's

Development & programming information
CE and RoHS declarations and documents
Telephone apps for WSN data monitoring and plotting
IPhone sensor monitoring app now on iTunes.
Reference installations and example usage